Cable pulling operations are quite tough to deal. When it comes to underground cable laying the process becomes more complicated. The tension to pull the cables to precision is a process that involves extraordinary challenges. The common ones you can avoid include:
Broken cables
Loose wires
To pass cables through confined areas
Pulling cables from profound excavations
The above ones are unique instances that require special cable pulling trailers. For accurate results, the trailer must have perfect components that provide you access to the suitable equipment. For better results the trailer must have the following mechanisms:
Power rodders
Cable pullers
Cable scrapers
Reels for wires and cables
Due to its advanced utility, the cable pulling trailer should have the ability for adequate elongation of both overhead and underground wires and cables. If the cables correctly stretch, they become less vulnerable to break or quick wear and tear during installation or on its removal.
In the broad sense, cable pulling equipment are classified into:
Single handling
Multiple handling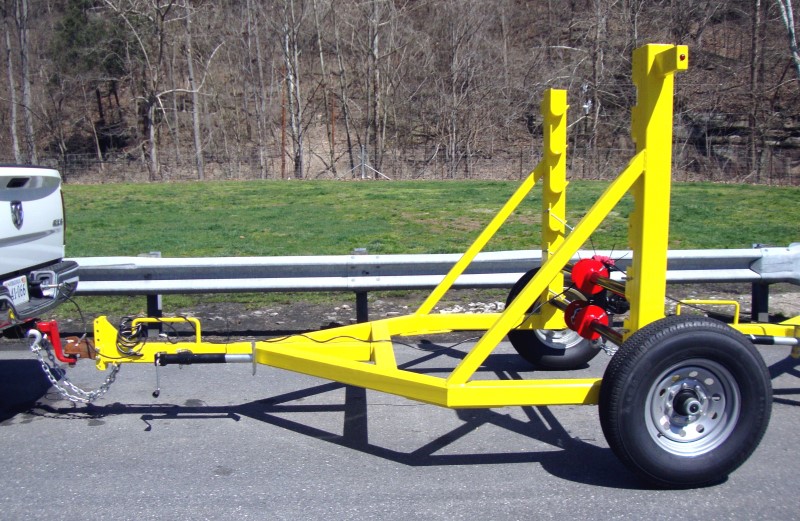 Courtesy-reel-trailer
Cable pulling trailers not only handle underground cables but also tackle the wiring during the process of installing and removing. The multiple handling trailers enable the operator to take over several operations at a time. Itsaves both money and time.
A cable pulling trailer is not all time affordable equipment, therefore you should consider hiring it rather than buying. However few things are noteworthy such as:
Cable and wire management ability
Outsourcing expenses
Mobility
Dependability on the supplier